::Intrapreneur:: 

Practices entrepreneurship within an established company.  Applies the "start up" style of management through flexibility, innovation and risk taking.  The goal is to fast track product development and organizational change.  Turns ideas into reality through direct responsibility, proactivity and self-motivation.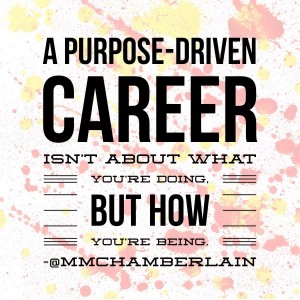 According to Intuit Small Business, 627,200 new small businesses were started in the US in 2008 and 595,600 closed.   It still seems that it's still the American Dream is to leave the corporate world behind and start your own business.  Some may choose it as an escape since they're frustrated with their company and daytime job.  Then there are others who truly have an idea for a product or service that they feel can have an impact and they just have to bring it to the market.  The motivations to want to leave Corporate America are most certainly understandable, but for those looking to escape their frustrations with a company, they leave behind a gaping hole.  The fix that needs to take place within today's corporate world can only be accomplished through individuals who are flexible, innovative, influential, risk-takers, resilient, proactive, self-motivate, idea generators, status quo challengers and determined.  Therefore, companies need team members who show the entrepreneurial spirit to help facilitate true change within.
Here are some important factors you may want to consider as to why being an intrapreneur might outweigh your entrepreneurial dream:
While small businesses under 100 employees, account for 99% of employees – they only account for 30% of the payroll.  Small businesses tend to pay lower salaries than larger ones.  You might say that you're not motivated by money and just want your freedom.  However, money allows you to create impact for important causes and influence voting.
Big businesses need more individuals who are willing to champion global citizenship and corporate social responsibility programs.  You can help influence how your company's profits are directed and ensure that they're used for the good of society.
Companies need to bring back soul and spirituality into the workplace.  See your staying on board as if you were championing a humanitarian cause.  Too many employees exit the company instead of being willing to go to "battle" and become a change agent.  Band together with like-minded individuals within your company to effect change.
Larger organizations often become stagnant and bureaucratic, which hinders them from creating products and services that can be customized to meet customer needs.  As an intrapreneur, you can bring a company back to its roots with innovating new ideas and products that allow a company to overcome its own internal inertia.
People, especially women, often decide to start their own business to bring about work-life-balance.  However, once they've switched over to entrepreneurship, they realize that running their own business often requires much more time than the corporate job demanded.  Instead, work with your employer to implement workplace initiatives to allow for employee well-being and life balance.
For those who truly feel that they want to start their own business because it's been their lifelong dream, you are to be commended for taking action toward it.  However, if you're on the fence, please know that Corporate America needs people with the entrepreneurial drive to bring about positive change within.
If you like what you read, please share the post with your social community!