To any entrepreneur: if you want to do it, do it now. If you don't, you're going to regret it.

Catherine Cook, co-founder of MyYearbook.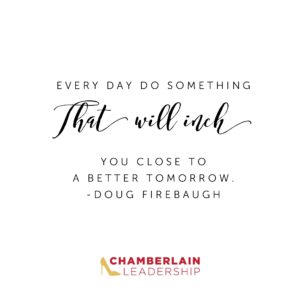 If you've been dreaming of leaping into entrepreneurship, be it as a side-venture or full-time, I'll be teaching a 4-part webinar series for the Women's Center for Entrepreneurship.  The program is called Start Right! – Business Plan Basics and will be offered twice at the beginning of 2017.
This course is a total of 12 hours, which is held in 4 sessions of 3 hours each. You must attend all 4 dates to receive the full curriculum. After finishing this class, you will have completed your first draft of a business plan. In-depth presentation, organized in a written business plan format, this seminar addresses legal, marketing, accounting, and financial issues.
Additional information covered in this class includes: developing financial statements, operations & suppliers, buying a business, marketing plan, competition analysis, loan requests, and cash-flow statements.  You are required to submit a drafted one-page business plan before the final class.
This program is for anyone who has been contemplating the launch of a business, but needs guidance on developing a plan, seeking financing, understanding marketing strategy or even determining what type of structure works best for your business idea.
There's a minimal cost of $15 since the program is also partially funded by the Small Business Administration.
When past participants were asked what they liked most about the course, Start Right! Business Plan Basics, they had the following to say about my teaching:
"Prior to this class I had no knowledge of how to write a business plan and now I'm confident in doing so."
"Her willingness to go with our ideas, shifting parts of her topic based on specific questions and requests by members."
The first series is being offered every Tuesday from 6-9 pm from January 17 to February 7, 2017. You can register here: http://wcecnj.org/seminar-details.aspx?ClassID=1367
The second round of the series is being offered every Thursday from 6-9 pm from February 23 to March 16, 2017. Registration is at: http://wcecnj.org/seminar-details.aspx?ClassID=1371
You will need to attend live for this course series since it is part of a NJ-State business plan competition initiative. However, the program is open to those outside of NJ as well.
I look forward to having you part of the program to help you take the step from idea into action!
All my best,
Marion
P.S. Not the entrepreneur type and loving your corporate career, but wanting to make a difference somehow? Then my personal brand training course might just be the Christmas gift to give yourself! Lots more details available by clicking here.