Do You Know What Your Company Stands For?
If not…you've come to the right place. Let's get started!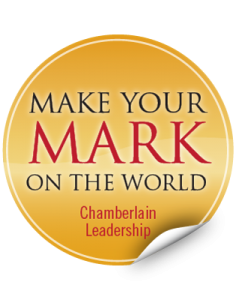 I'm on a mission to help you discover and define what your company stands for. I love speaking to audiences about
why your organization first needs a solid mission
to help you rally your team and mobilize your stakeholders before you focus on accelerating growth and revenue. You could call me somewhat of a Mission Architect for businesses that have a serving mindset.
I've been told that my speaking style is informative, interactive, upbeat, thought-provoking, engaging, and direct. People typically walk away from my talks commenting on how I've opened their eyes to approaches, strategies and solutions they had never thought about. Each presentation that I deliver is customized to individual audiences to match their needs and interests.
I provide everything from group facilitation, panel presentations, inspirational talks, and educational seminars. I'm happy to work with organizations in the corporate arena, non-profit, government, and university, as well as targeted interest groups.
I'm available to discuss topics including, but not limited to: mission-centered organizations as the new business model, purpose-driven leadership, social entrepreneurship, effective mission-focused marketing and business development, and impactful mentoring. Additional topics are available upon request.
Sample Presentation Topics
Make Your Business A Mission.
The presentation is to educate business leaders for accelerating companies focused on revenue and growth on why having a mission and higher purpose is what truly sets apart a great business from a good business. Participants will learn how to create a mission-centered business blueprint that moves them from surviving to thriving and as a result rallying stakeholders around their growth in a sustainable fashion.
Redefine ROI as a Conscious Business.
This talk addresses what a ROI means for mission-centered businesses that go beyond the traditional model of just focusing on short-term growth and making money. The audience will learn what effective performance metrics are and how to establish them specifically for their organization in a way that support its mission, while engaging and enrolling employees, vendors, customers and funders in the development and achievement process.
Personal Branding for Purpose-Driven Leaders.
The focus is to help leaders and emerging leaders identify their special qualities to help them breed success and create impact. Participants walk away with tools to develop their own personal mission statement, utilize social media to build their brand and learn how to leverage relationships/connections to maximize their purpose-driven personal brand.
Innovate and Influence as an Intrapreneur.
This presentation discusses how the fix that needs to take place within today's corporate world can only be accomplished through individuals who are flexible, innovative, influential, risk-takers, resilient, proactive, self-motivate, idea generators, status quo challengers and determined.  Therefore, companies need team members who show the entrepreneurial spirit to help facilitate true change within. Attendees will learn about the traits of an intrapreneur; how to develop skills to serve as organizational brand ambassadors; and how to impact organizational growth through becoming entrepreneurs on the job.
Made in USA as Your Mission.
The talk is geared toward businesses participating in the new movement to share the American story and further/revitalize Made in America products and services. Participants will learn how to effectively tell their story and let their mission do the selling, through defining what Made in the USA means for their company and how to build brand ambassadors to support their cause.
Social Entrepreneurship – the New Way to Business Innovation.
This is for aspiring entrepreneurs who want to go beyond the traditional corporate framework and use their business experience to do good in the world and act as change agents for their communities and the world at-large. The talk provides the tools and strategies to guide the process to start up a social enterprise, selecting collaborators and partners, as well as securing funding and implementing the business plan successfully.
Each of these presentation topics (additional topics available upon request) includes actionable strategies and/or audience challenges that can positively impact organizational growth and sustainability, as well as create culture change, if desired.
Chamberlain Leadership Presentations Can Be:
---
A live event,

An online training program (e.g. webinars, videos, emails, and workbooks), or

A combination of both.
Speaking Experience
American Passenger Transportation Association
Commercial Real Estate Women Philadelphia
Delaware Valley Regional Planning Commission
EPA's Sustainable Skylines Initiative
Gloucester County College
Gloucester County Technical Institute
Lockheed Martin
New Jersey Association of Women Business Owners
Philadelphia University
Rotary Club of Berlin, NJ
Rutgers University
Southeastern Pennsylvania Transportation Authority
The Building Owners and Managers Association of Philadelphia
Urban Land Institute
Urban Sustainability Forum
US Department of Labor Women's Bureau
US Department of Transportation
Villanova University
Westminster College
Women's Center for Entrepreneurship Corporation of New Jersey
Audience Feedback
Inviting you to be a speaker for our Lectures in Entrepreneurship Course at Westminster College was a very significant draw for our learners and the public in Salt Lake City, UT. The response from your personal story and insights to creative and innovative leadership produced very rich, descriptive blog entries from our students. Students' blogs described and commented upon your ability to evolve motivation and leadership traits in individuals who may not normally see themselves as leaders. We miss your continued presence and am confident others are benefiting from your guidance.
Dr. Michael Sutton, Associate Professor, Management and Marketing Division, Bill and Vieve Gore School of Business
---
Your insights are critically important to the furtherance of our mission to provide responsible leadership to support and sustain thriving communities worldwide.
C. Terlizzi, Urban Land Institute Philadelphia
---
Thank you once again for the professional, insightful and very successful seminar you presented to my students here at Villanova University. I have always recognized people who have the true and proven abilities to lead, listen, motivate and help others improve their lives. I feel you are a perfect example of the culmination of all these qualities. Your seminar and the feedback I received on it were excellent.
B. Cowen, Villanova University
---
Wanted to follow up with a quick note to thank you again for joining us in May and to let you know that when we surveyed workshop attendees about their experience, your panel scored the highest. Congratulations!
F. Hall, Department of Transportation
---
We've gotten a lot of positive feedback on the event, and we greatly appreciated your participation. I felt the attendees got an excellent overview of regional sustainability efforts, as well as some encouragement to pursue green collar careers and to help advance Philadelphia as America's greenest city. The event certainly encouraged and motivated me!
T. Schrand, Philadelphia University

Speaking fees vary depending on customization of the presentation. Travel time and travel expenses will be added to these fees. To find out more information or to request a speaker proposal, please fill out the form below.